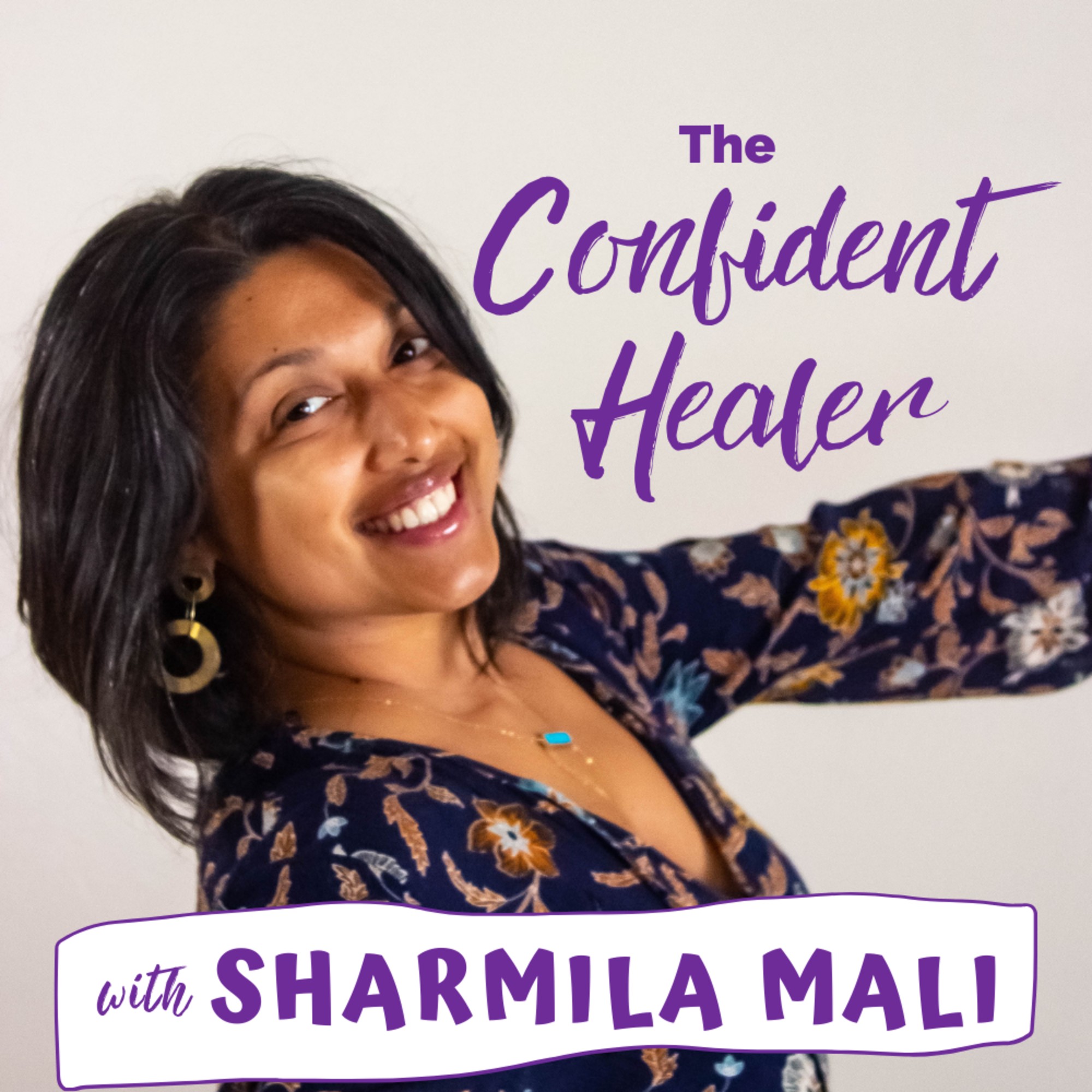 Redefining yourself, in every way, that's Vidya's business. As you will hear she doesn't use the word "business," instead she goes against the grain of the typical business model for the world of coaching and she practices unmarketing.  She doesn't bother with niches, instead, she uses the idea of a donation box that you will find in Hindu temples in India when it comes to her work.
Huh, what are you talking about you might say to yourself… I'm talking about this week's guest, whom you will absolutely love. She has such a bff energy about her that in the end, you will definitely want to dance the tango with her. She was also guided to do a card reading for you which is at the end of this episode, so let's put all my references into context with Vidya Anathanaryanan, this week's confident healer.
Vidya is a Life Explorer/Adventurer and multi-passionate Possibilitarian who thrives on negotiating the twists and turns of this crazy adventure called life. She is a knowledge seeker and funster, and her passion is empowering YOU to get Unstuck; to illuminate that which is hidden from you; to ignite you into inspired action so that YOU feel confident in creating the life of your dreams from a position of self-awareness and empowerment.  She is THE Life Adventure Guide, a spiritual doula and transformational life coach.
Her other "hats" include entrepreneur, scholar-researcher, intuitive, and Founder and Chief of Everything at Totally Vidya Life Coaching, LLC.  
Contact:
info@totallyvidya.net   www.totallyvidya.net  IG: totallyvidya   FB:  Life Adventure Guide. Music: New Day by Tokyo Music Walker Stream & Download : https://fanlink.to/tmw_new_day​ Creative Commons — Attribution 3.0 Unported — CC BY 3.0, Tokyo Music Walker: https://soundcloud.com/user-356546060 , Produced and Edited by Sharmila Mali
Share
|
Download