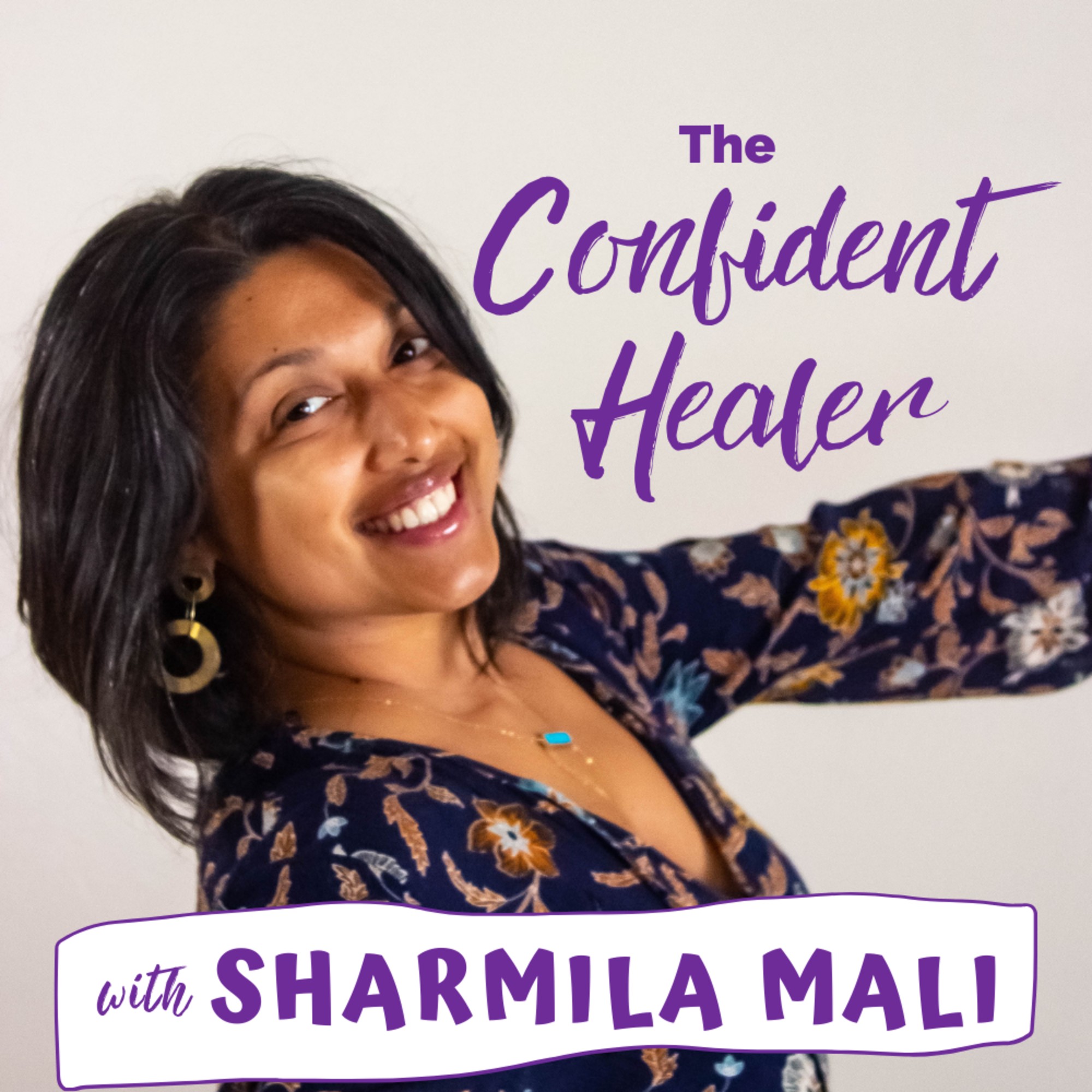 Ep 25 Solocast The dance of stress and self-love practices
In this week's episode, there are two different topics but the common denominator is self-care and self-love. Sometimes you think something isn't bothering you, or affecting you, but then you realize that it does affect you.  Can anyone relate? Dancing is my happy place, something that's part of my self-care routine and I share about the joy it brings me.    
Topics discussed in this episode:
-Grandfather's knee and how the news affected me
-Family accidents and how it affected my creativity flow
-Giving yourself a break instead of forcing creativity
-Dancing as my self-care routine
-Hamsa Starborn Healing studio as my saving grace during the pandemic
-Bollywood songs and how things come full circle
-Dwarma---my upcoming dance show that I am in this coming Saturday, April 24
*UPDATE* the link will be left up, where you can donate to watch the replay, we the dancers who love Hamsa Studio thank you for all your support! The show WAS AMAAAAZEBALLS!!!
Resources mentioned: 
www.hamsaojai.com/dwaram-a-virtual-show.html  Donate to watch the replay!
www.adhyatmik.org
About Sharmila:
Sharmila Mali is the host of The Confident Healer podcast and is a Self-Love Expert and Reiki Master Teacher that works with womyn who want to get over their ex. 
Contact Sharmila:
www.ojaireiki.com
Insta: sharmila_the_self_love_expert
FB: @IntuitiveConsultingwithSharmila
Support The Confident Healer:
-If you love the show, please leave me a review! www.theconfidenthealer.net/reviews/new
-DONATE, become a patron and donate one time or monthly, it's easy, www.theconfidenthealer.net/support
-Share the love with someone you love, www.theconfidenthealer.net
Music: New Day by Tokyo Music Walker Stream & Download: https://fanlink.to/tmw_new_day​ Creative Commons — Attribution 3.0 Unported — CC BY 3.0, Tokyo Music Walker: https://soundcloud.com/user-356546060, Produced and Edited by Sharmila Mali
Share
|
Download