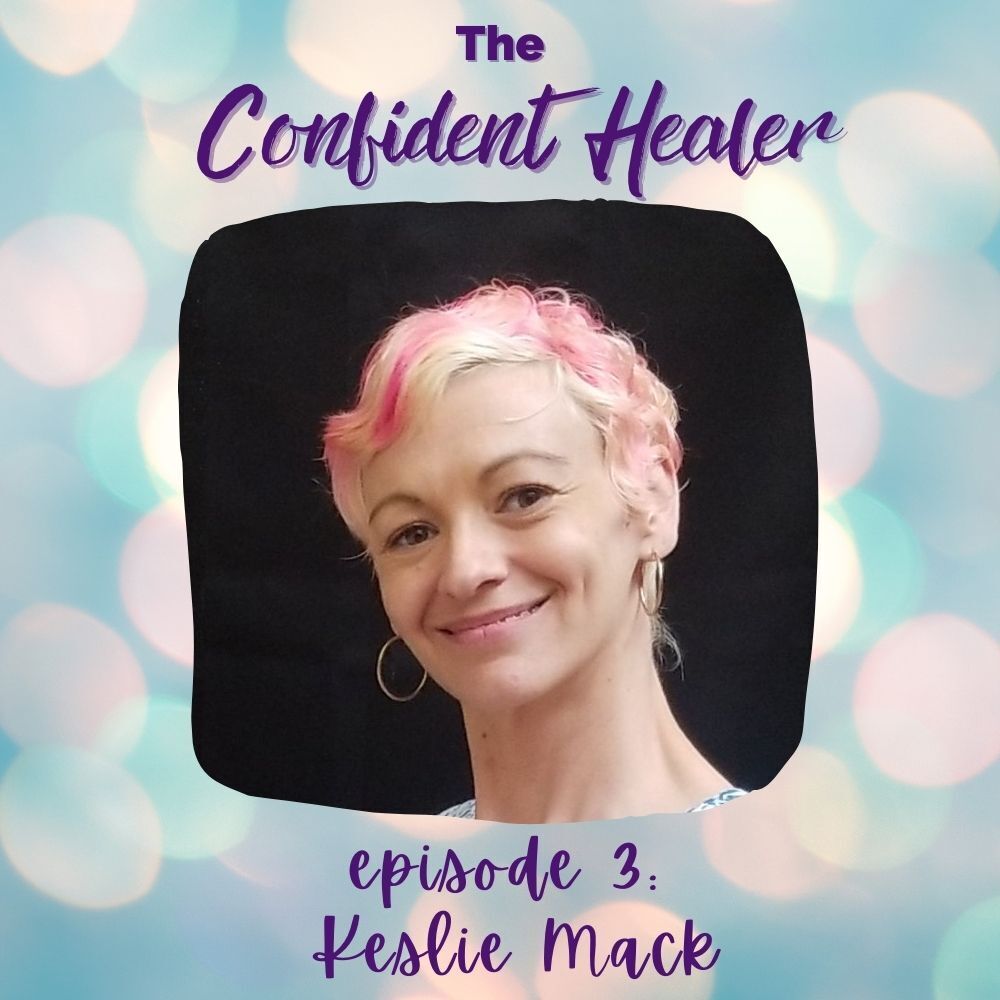 In this episode, Keslie Mack is so upbeat about her journey to becoming a healer.  Find out how this busy mother of 3 overcame chronic pain from double scoliosis and the underlying debilitating feeling like she was never good enough to finding freedom from pain and intrinsically knowing that she is more than enough.  This is her story of how she became a confident healer.
Keslie Mack is an Intuitive Healer, Certified Hypnotherapy Teacher, and Reiki Master Instructor. She also created the Freedom from Mask Anxiety, a downloadable audio and writing exercises to bring peace and calm while they are wearing a face mask.  She specializes in Energetic and Emotional Trauma Release.
She has helped dozens of clients overcome their childhood abuse and live lives better than they ever expected. She healed her own chronic pain, depression, and anxiety naturally by healing her past.
Contact:
KeslieMack.com
email: Keslie@KeslieMack.com
Facebook
Instagram @KeslieMack <br>
Music: New Day by Tokyo Music Walker Stream & Download : https://fanlink.to/tmw_new_day​ Creative Commons — Attribution 3.0 Unported — CC BY 3.0, Tokyo Music Walker: https://soundcloud.com/user-356546060 , 
About the Hostess: <br>
Sharmila Mali is a Self-Love Expert, intuitive healer, Reiki Master Teacher, Akashic Records Reader (in addition to being a podcaster) and for the past 19 years or so, most of her clients have been women, who want to get over their ex. She also teaches intuitive energy healing and Reiki. <br>
FB: @SharmilaTheSelfLoveExpert IG: @sharmilatheselfloveexpert  TIKTOK: @confidenthealer <br>
Support the Confident Healer: <br>
-DONATE, become a patron and donate one time or monthly, it's easy, www.theconfidenthealer.net/support
-Share the podcast with someone that needs it. <br>
Produced and Edited by Sharmila Mali <br>
Share
|
Download