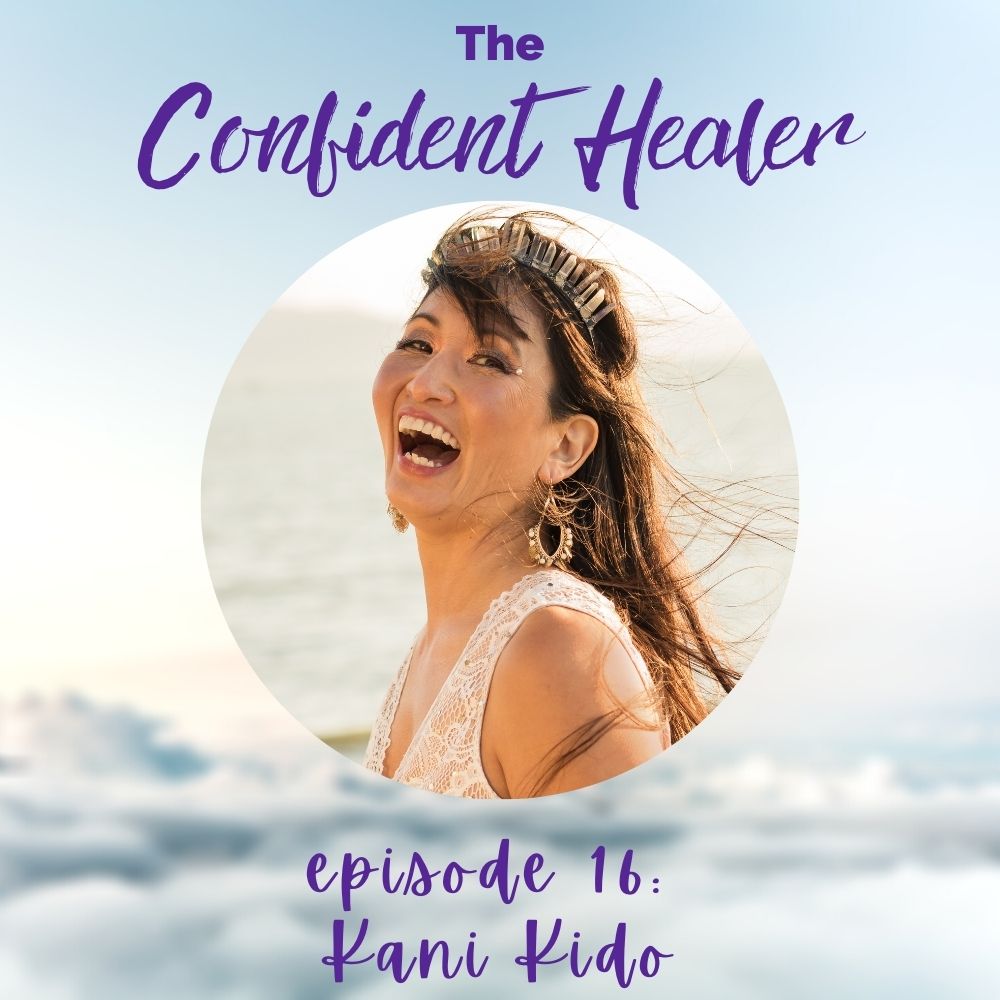 Hello, my confident peoples! I just want to remind everyone if you have been loving the episodes, to please help me grow this podcast by going to Apple Podcast to rate and review the show, and by donating a couple of bucks on my PayPal link on theconfidenthealer.net. Thank you so much for coming with me on this journey, I hope you are enjoying it as much as I am!
Let me tell you about what's in store for this week's episode.  The life of a healer, so many altered states of consciousness, and then you have to find a way of bringing that back down the mountain while managing the life duties like paying rent and other bills. My next guest had a life-changing experience at a Wizard training and started to channel information that was well received by her audiences. But, she started to doubt herself and lost the ability until she could rebuild and trust herself again. We talk about this and healing from an abusive family and finding the courage to honor your intuition despite what that may mean for your finances. I know it sounds like a bunch of heavy topics, but I promise you it's a fascinating and joy-filled ride, so hop on in with me and Kani Kido, this week's confident healer.
This week we have a very sweet and bubbly soul among us, Kani Kido. She experienced a spontaneous kundalini rising in 2006 at a Wizard Training retreat, where she opened to channel a higher guide called Orion.  Although that experience reignited her psychic centers, she struggled to stay grounded in the 3D world.  Through music, dance, voice dialogue, nature, and a tremendous support system, she has been able to build her repertoire of somatic/body consciousness tools and step more and more into her fully expressed sElf.
Nowadays, KaNi (meaning "sound" in Hawaiian) prefers to get back to her ancient roots, connecting with the land & nature spirits, allowing them to "speak" through her dancing/movement; much like how any indigenous peoples communicated in generations past.
Kani Kido is a certified Sacred Depths Coach, certified Massage Therapist, Retreat Facilitator, & Energy Conjurer.  However, with everything shifting so quickly in the Great Awakening, she professes to be indefinable. 
Contact Kani Kido:
https://www.facebook.com/kani.kido/
https://www.instagram.com/kanikokorokido/
Information about the Schumann Resonance
Mentions:  Ask and it is Given by Abraham Hicks, T. Harv Ecker
Music: New Day by Tokyo Music Walker Stream & Download : https://fanlink.to/tmw_new_day​ Creative Commons — Attribution 3.0 Unported — CC BY 3.0, Tokyo Music Walker: https://soundcloud.com/user-356546060 
Share
|
Download