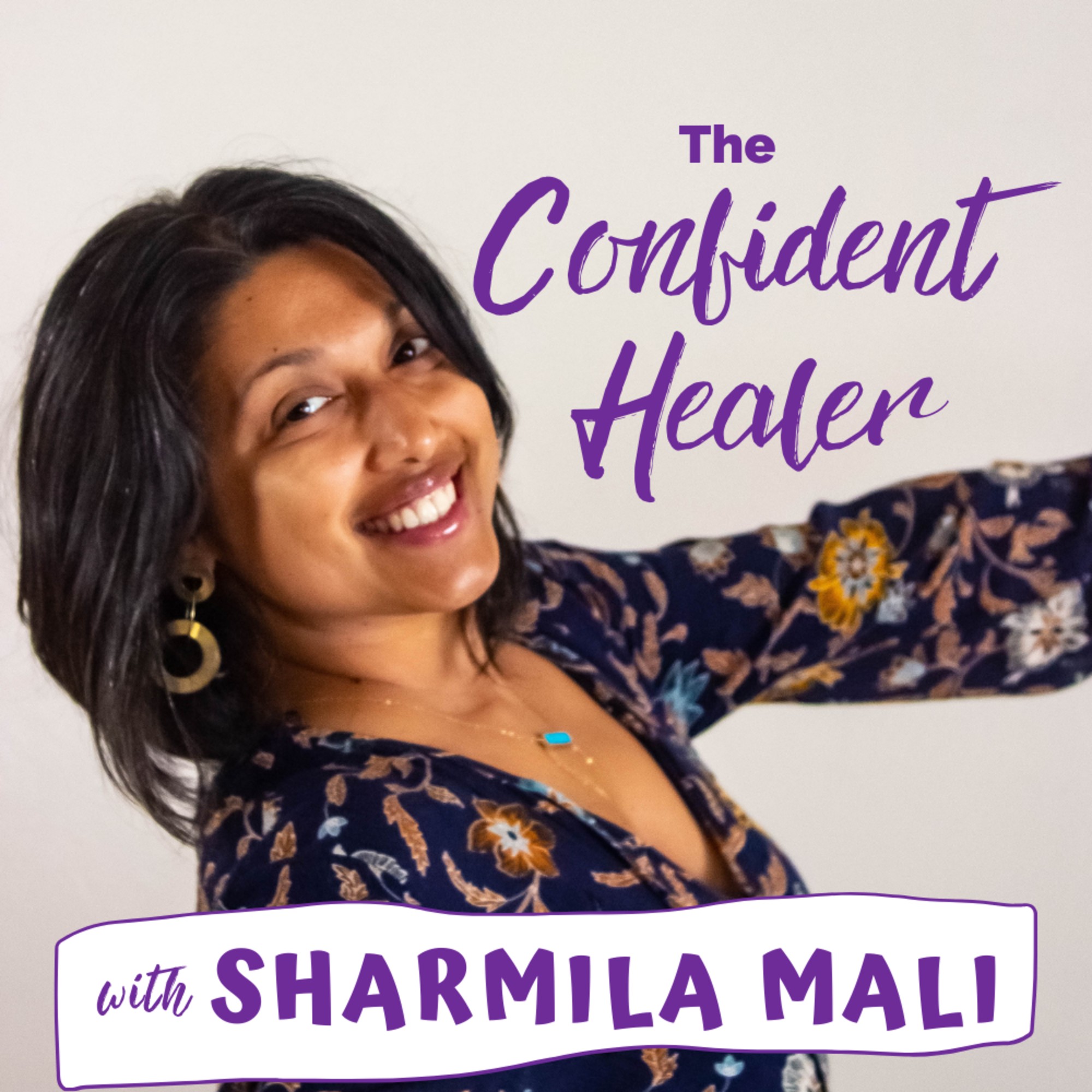 https://www.theconfidenthealer.net/
I MISSED YOU!  The podcast is back for SEASON 2!!!!  I am starting out strong with a solocast about how inadvertently making The Confident Healer Podcast, help build my confidence as a healer in biznaaas, WAAAT? Yeah, check out the episode and I will tell you all the dirty-dirty about what it was like to live inside my head, filled with insecurities about not being good enough.
Can you relate?
For years, I tried to find a life preserver, and while they worked for a while nothing ever stuck in regards to feeling like I was worth it. I didn't feel confident about myself in promoting my work and sometimes lacked confidence about my work as a healer, wondering if I was effective even though I my clients were experiencing breakthroughs. I would always just chalk it up to it being some kind of fluke and that I couldn't get those results the next time.
How draining is that? It's debilitating and I would put myself through so much mental and emotional anguish beating myself up for not being confident enough and not being good enough.
Topics discussed in this episode:
-lacking confidence in business
-low self-esteem and no sense of self-worth when it came to work
-Keslie's KarmicSoul Reiki Level 1 class
-Usui giving me a gift during one of the attunements for level 1
-How exercising the muscle of regular publishing on social media and email marketing helped build confidence (to my delight)
-talking to other healers about how they built their confidence in business and "putting themselves out there"
-going over the 3 steps that helped me have sustainable confidence
About the Hostess:
Sharmila Mali, in case you didn't know,  is a Self-Love Expert, intuitive healer, Reiki Master Teacher, Akashic Records Reader (in addition to being a podcaster) and for the past 15 years or so, most of her clients have been women, who want to get over their ex. She also teaches intuitive energy healing and Reiki.
FB: @Intuitive-Consulting-with-Sharmila  IG: @sharmila_the_self_love_expert
Support the Confident Healer:
-If you love the show, please leave me a review! www.theconfidenthealer.net/reviews/new
-DONATE, become a patron and donate one time or monthly, it's easy, www.theconfidenthealer.net/support
-Share the podcast with someone you know that will love it!
Intro and Outro Music: The Joker produced by Danya Vodovoz, https://www.youtube.com/watch?v=Iz2XCAr0rc0&list=PLq4r2IOXma9DSwR-JOVaCm3uqYrqwhV1x&index=26  Royalty Free Music
Produced and Edited by Sharmila Mali
Share
|
Download