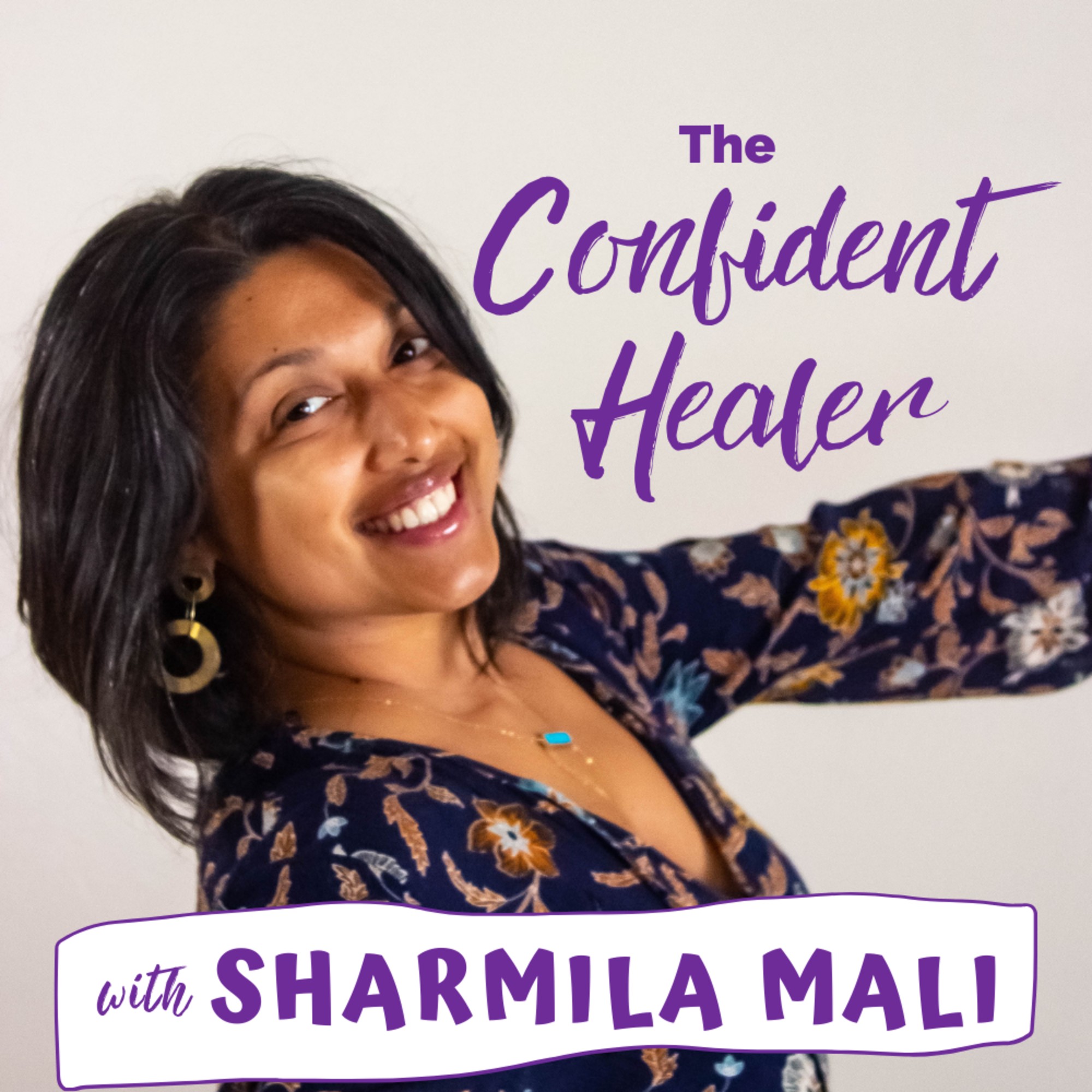 Eva Cristina Calderon on Trust, Spirituality and Heartmath
Mar 1st, 2021 by theconfidenthealer
Please welcome this week's Confident Healer, Eva Cristina Calderon! Talking to her is like being wrapped in a warm, electric blanket. If I was a cat I would always be next to her! She is both esoteric and practical.  And she is the second person that I have spoken to on this podcast who has a deep, unwavering trust in the unknown.  She definitely walks her talk!  This is my biggest takeaway from this conversation is to keep trusting the unknown, it can be scary but the more you find ways of trusting that deep unknown (which is really trusting all of you) the stronger you build that muscle and the easier it becomes.   Listen to find out where this deep trust and confidence comes from with Eva Cristina Calderon.
Cristina has a passion for the human condition and the mystical.  She considers her own life as a laboratory finding tremendous satisfaction in overcoming her own limitations, she is a licensed Heartmath Coach, Reiki & EFT practitioner She loves marrying science with the mystical. She is originally from Mexico and currently lives in the U.S. since 2001 and is a mother of two girls.  
Contact Cristina: www.evacristinacalderon.com, YouTube/Instagram/Facebook:  Eva Cristina Calderon. Get 15% off when you mention The Confident Healer!
I want to thank you all for tuning in, this is the 20th episode so far, and did you know that listening isn't the only way to support the show? I invite you to support the show in 2 ways: leave a rating and review on Apple Podcasts. Doing that helps to grow the show. The other way to support the show is by becoming a patron and making a monthly or a one-time donation on my website theconfidenthealer.net/support. Thank you so much for coming with me on this journey, I couldn't do it without you!
​Music: New Day by Tokyo Music Walker Stream & Download: https://fanlink.to/tmw_new_day​ Creative Commons — Attribution 3.0 Unported — CC BY 3.0, Tokyo Music Walker: https://soundcloud.com/user-356546060
Edited by Chris Jessup and Sharmila Mali. Produced by Sharmila Mali
Share
|
Download