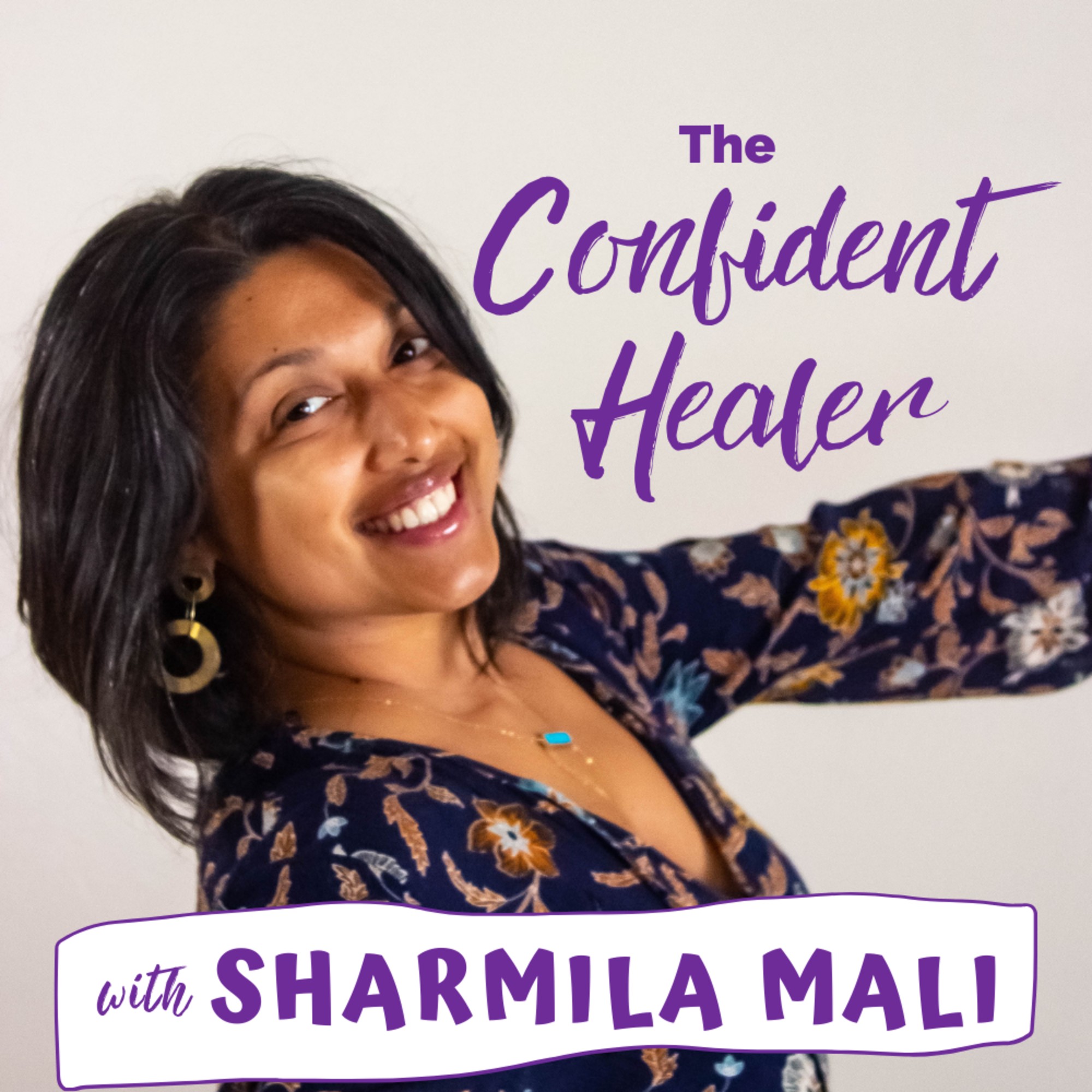 Here is another fun and insightful interview with my friend and my business coach I used to work with Alexi Aldine.
I worked with her for 4 years to understand how to deal with my low self-worth when it came to business and putting myself out there to let people know about my work. It has been a journey (and still is!) and this is the main person that helped me love myself more and have more confidence and *have* self-worth.
She is funny, compassionate, and a wonderful coach. She will be your best cheerleader, and I am so grateful to have met her.  I had all the marketing tools (website, flyers) but I didn't believe in myself, and if you don't have that, you don't get very far in what you want to achieve. This is what Alexi teaches in her Dare to Be You Academy, a mix of getting through your blocks by taking bold steps in your business!
We have a great conversation about Scientific Hand Analysis and how your level of confidence shows up in your hands. This is not to say all is lost, my friend, no, not all, it is just learning why and how you get stuck in certain areas of your life, and how to get unstuck.
She had to look up the definition of confidence because it's not how she would describe herself, she was just "being herself" and doing things she set out to do.  It never occurred to her that she was being confident, as she puts it, "I'm just being me." 
Somehow, we end up talking about my journey and struggles with being a healer in business, and we use my hands as a mini sample scientific hand analysis reading.
We also talk about what is in her hands and where she gets stuck, all through the lens of Scientific Hand Analysis which is a modality she uses in her work.
So, let's listen to what it is like to live life without doubt about yourself, and learn more about Hand Analysis with the great Alexi Aldine!
Topics discussed in this episode:
-What has the past been like for Alexi during the pandemic
-Alexi talks about where she gets stuck and how she gets unstuck
--Alexi mentions Scientific Hand Analysis
--Her childhood as a Filipina immigrant
--Her family thought children should be seen and not heard
--She talks about her ambitions and didn't see that as being confident
--She explains where her confidence comes from, that she is just being herself
--Explains Scientific Hand Analysis
--gives a mini hand analysis of Sharmila's hand
--Sharmila and Alexi discuss some of where Sharmila can get stuck, which are written in her hands
--It's all about self-acceptance, warts and all as they say
--Alexi analyzes her own hand in-depth
--Alexi talks about her free masterclass in May
Resources Mentioned:
www.askalexi.com where you can find out about her free masterclass in May.
en.wikipedia.org/wiki/Killing_of_Ahmaud_Arbery
www.blacklivesmatter.com/survival-fund/
About the Guest: Alexi is a Certified Master Practitioner of Neuro-Linguistic Programming (NLP), an Award-winning Speaker. She is certified in Theta Healing and Scientific Hand Analysis and has analyzed more than 2,200 hands. Alexi is the founder and creator of Dare2BU Academy where she supports intuitive empaths who want to live their Purpose and make a difference in the world to create their first online program. Alexi's signature approach includes uncovering your Life Purpose blueprint which is found in your fingerprints and lines in your hands. She says, "within 30 seconds of looking at your hands I can tell you why you're stuck and how to get you unstuck so you can share your gifts and get your business off the ground." To find out how you can get your Life Purpose blueprint, go to www.askalexi.com
Contact Guest:
www.askalexi.com
About the Hostess:
Sharmila Mali is the host of The Confident Healer podcast and is a Self-Love Expert and Reiki Master Teacher that works with womyn who want to get over their ex.
Support the Confident Healer:
-If you love the show, please leave me a review! www.theconfidenthealer.net/reviews/new
-DONATE, become a patron and donate one time or monthly, it's easy, www.theconfidenthealer.net/support
-Share the podcast with someone you know that will love it!
Music: New Day by Tokyo Music Walker Stream & Download: https://fanlink.to/tmw_new_day​ Creative Commons — Attribution 3.0 Unported — CC BY 3.0, Tokyo Music Walker: https://soundcloud.com/user-356546060, Produced and Edited by Sharmila Mali
Share
|
Download